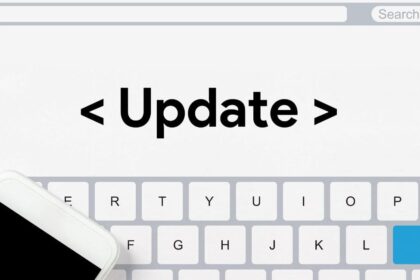 Google has updated its algorithm to ensure users receive more unique, valuable information created by people for people rather than stuff made only for search engine traffic.
According to Google Search Central Blog, the helpful content upgrade rewards better material when readers feel they've had a satisfactory experience. Contrarily, content that falls short of a visitor's expectations will not function as well.
How can you be sure that your content will be beneficial in light of Google's most recent change?
People-first content producers prioritize the demands of their audience while also adopting SEO best practices to give searchers more helpful information. To help you satisfy the expectations of your visitors, Google has prepared a guide on what to do and what to avoid.
What to consider when creating new content:
Do you have an existing or intended audience for your business or site that would find the valuable content if they came directly to you?
Does your content demonstrate first-hand expertise and a depth of knowledge (for example, expertise from having used a product or service or visiting a place)?
Does your site have a primary purpose or focus?
After reading your content, will someone leave feeling they've learned enough about a topic to help achieve their goal?
Will someone reading your content leave feeling like they've had a satisfying experience?
Are you keeping in mind our guidance for core updates and product reviews?
What you should avoid:
According to TUYA Digital, SEO is valuable when employed on content that prioritizes readers' demands. The material developed with search engine traffic in mind is strongly related to the content users find unsatisfactory.
Is the content primarily to attract people from search engines rather than made for humans?
Are you producing lots of content on different topics in hopes that some of it might perform well in search results?
Are you using extensive automation to produce content on many topics?
Are you mainly summarizing what others have to say without adding much value?
Are you writing about things simply because they seem to trend and not because you'd write about them otherwise for your existing audience?
Does your content leave readers feeling like they need to search again to get better information from other sources?
Are you writing to a particular word count because you've heard or read that Google has a preferred word count? (No, we don't).
Did you decide to enter some niche topic area without real expertise, but mainly because you thought you'd get search traffic?
Does your content promise to answer a question that has no answer, such as suggesting there's a release date for a product, movie, or TV show when one isn't confirmed?
The final week of August is when the update is to be issued. When the ranking updates begin and are completed, which could take up to two weeks, Google will publish the page with those changes. With this update, Google has added a new site-wide signal to the many indicators it considers when determining how to rank web pages. Google computers automatically identify content that seems to have minimal value, little added value, or is not particularly beneficial to people conducting searches.